The city of Miami offers a collection of 5,000 NFT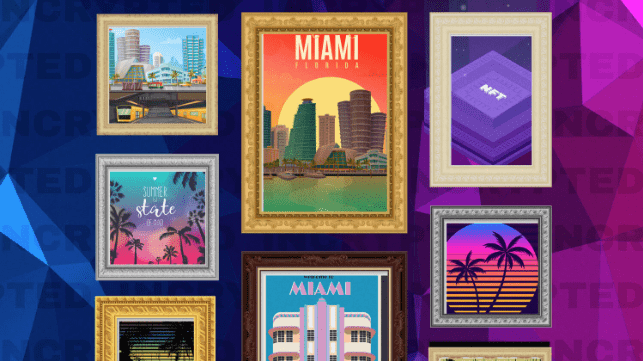 The mayor of Miami is very involved in the city's technological development and in particular in relation to the web 3. After the introduction of the MiamiCoinFrancis X. Suarez has developed a new project shot around the NFTs, the famous digital assets. Let's discover together this collection of NFTs!
This ambitious project consists of creating as NFT the city's image, while ensuring that the that the artists are from Miami. There are 56 creators to refer to the 56 square miles of the city, a fitting nod. The goal with these digital assets is to showcase the city while actively contributing to its economic development," says the company.This collection will raise capital and provide experiences for our citizens and visitors to this city. In addition, we will also be able to leverage this new initiative to support local artists and organizations."  clearly explains a press release issued by the city. An innovative and original project, but full of surprises, which can meet its public. 
Building on theexperience and novelty
The mayor of Miami wants to offer a unique and original experience. To achieve this, there are renowned partners such as MasterCard, TIME and Salesforce. These are key collaborations that allow for the proper implementation of non-fungible tokens while putting in place a strategy that values NFTs. Thus, each partner plays a major role in the development and implementation of these securities for Miami. 
Miami appears to be a tech-savvy, web 3 city, and since August 2021, the city has held a cryptocurrency called MiamiCoin (MIA) in its wallet, which it can trade with like any other cryptocurrency. It thus allows the city to have additional revenues. About 2 million dollars have been generated in 2 months, a great success! We can't wait to discover the city's next projects. 
We will get back to you in few minutes ✔