Coinbase enters the NFT business with a Web3-style marketplace to resell NFTs
Coinbase had announced in 2021 the launch of a marketplace for NFTs and since April 2022, Coinbase NFT is in Beta version.
Coinbase: a platform that aims to be a forerunner of Web3 marketplaces
Coinbase is the leading crypto-currency exchange in the United States and one of the largest in the world. To expand its offering and acquire new users, it decided to develop a marketplace for NFT.
At the moment, the platform is only available to a small number of people as it is still in beta version but Coinbase explains that it will be opened to a larger number of people gradually. Beta testers have access to their profiles and can sell and buy NFTs through any depository wallet and also the company's own.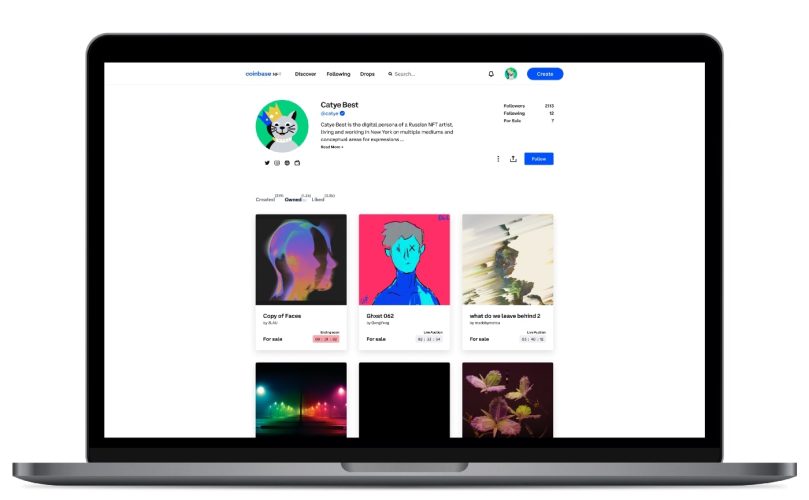 This new marketplace is a strategic choice for Coinbase, allowing it to position itself very early in the Web3 era. Indeed, the Web3 is the new version of the Internet that is starting to develop and will replace the old versions. It includes all the new technologies such as the metaverseNFT, crypto-currencies and artificial intelligence. Many companies are already looking to position themselves in these areas, but Coinbase has already made good progress and promises to become a leader in many markets.
An NFT marketplace but not only
In addition to offering a marketplace, Coinbase also wants to develop a social network on the platform to add value. Indeed, it will be possible to post comments and put downvotes and upvotes to creations. 
"We want Coinbase NFT to be a place that helps creators and collectors build and engage their communities"says Coinbase. To confirm this, the platform has decided not to take any commission on transactions for the time being. However, Coinbase explains that this will only be for the short term and promises to align itself with standard Web3 commissions.
The start of Coinbase NFT
As you know, the marketplace is still in Beta version and improvements are already planned. Indeed, the wish to make it possible to buy NFTs with a Coinbase account or even a bank card is an improvement under development. 
In addition to this, other features will be developed to make the platform fully in line with the Web3 social market vision.
The race for the NFT market is on
Although Coinbase is one of the first to launch an NFT marketplace, other entities want a piece of the pie. Indeed, Instagram has recently entered the fray by announcing the integration of NFTs on the social network. Creators and collectors will be able to publish their NFT as a post and filters can be created to project the NFT in augmented reality. In addition, Instagram has also announced that it will integrate a marketplace to buy and sell NFTs directly on the social network.
As you can see, it is therefore important for brands to position themselves on the Web3 market as this will become a strategic point.
We will get back to you in few minutes ✔
Summary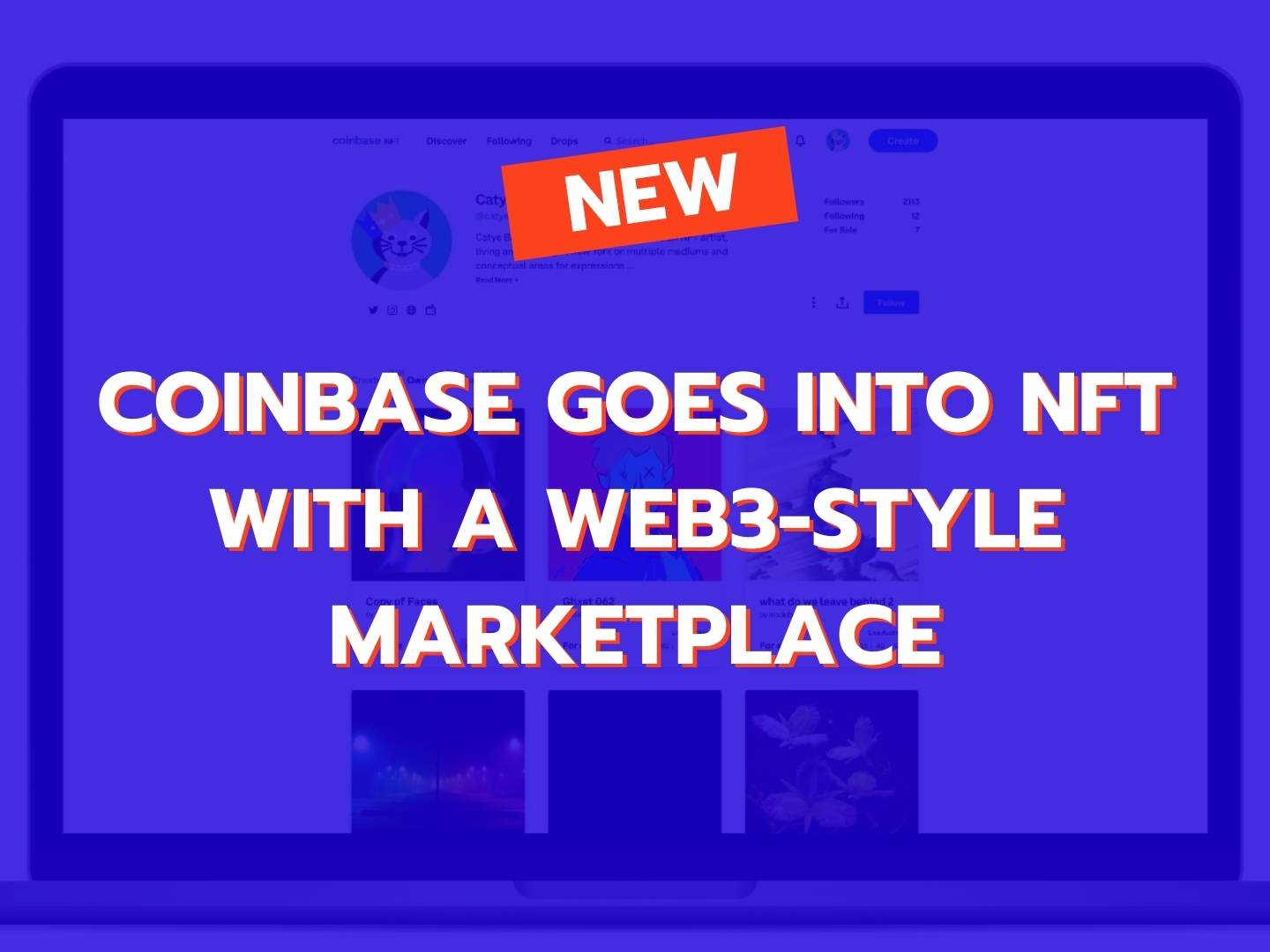 Article Name
Coinbase NFT: the new marketplace for trading NFTs
Description
Coinbase has released a beta version of Coinbase NFT, a marketplace specifically designed to buy and sell NFTs. Find out more in this article...
Author
Publisher Name
Publisher Logo