My AI: Snapchat's chatbot
Networking platform Snapchat recently launched a new feature combining artificial intelligence and augmented reality. Open to all users, the chatbot has been named My AI by the Snapchat social network.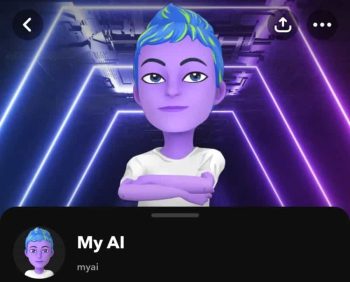 My AI is a conversational chatbot developed by the American application Snapchat in 2023. Thanks to the GPT-3.5 language model that Snapchat Leased from OpenIA (creators of ChatGPT), My AI is a highly functional virtual assistant for all users. 
It can answer a simple general knowledge question, give advice on the next holiday or suggest a dish for dinner tonight. The more users interact with My AI, the more it gets to know them and provides more relevant answers.
We will get back to you in few minutes ✔
Until now, My AI was reserved exclusively for US subscribers to the paid service Snapchat+, which costs €3.99 per month. Forced to acknowledge the popularity of this new feature, with more than 2 million messages sent daily since its launch in February, Snapchat announced on Wednesday 19 April that it was making access to its artificial intelligence free of charge.
Everything you can do with My AI
All users can make their My AI more personal by embodying it in a 3D character (bitmoji) and giving it a unique name.
2. Integrate it into group conversations
The chatbot can also be added to group conversations like a real friend. To have it interact in the discussion, simply mention it using the character @ and ask him a question. 
One of Snapchat's features is the ability to send photos (snaps). It is then possible to send snaps to My AI, which responds within a second via a message. Soon, artificial intelligence will be able to reply with a photo, so if the user sends a photo of tomatoes, My AI will reply with a photo of the recipe for gazpacho.
Users will be able to add My AI to the Snap Map and Snap Lenses extensions to get personalised recommendations. For example, if the user uses Snap Map, My AI can provide a list of the best cafés in the area.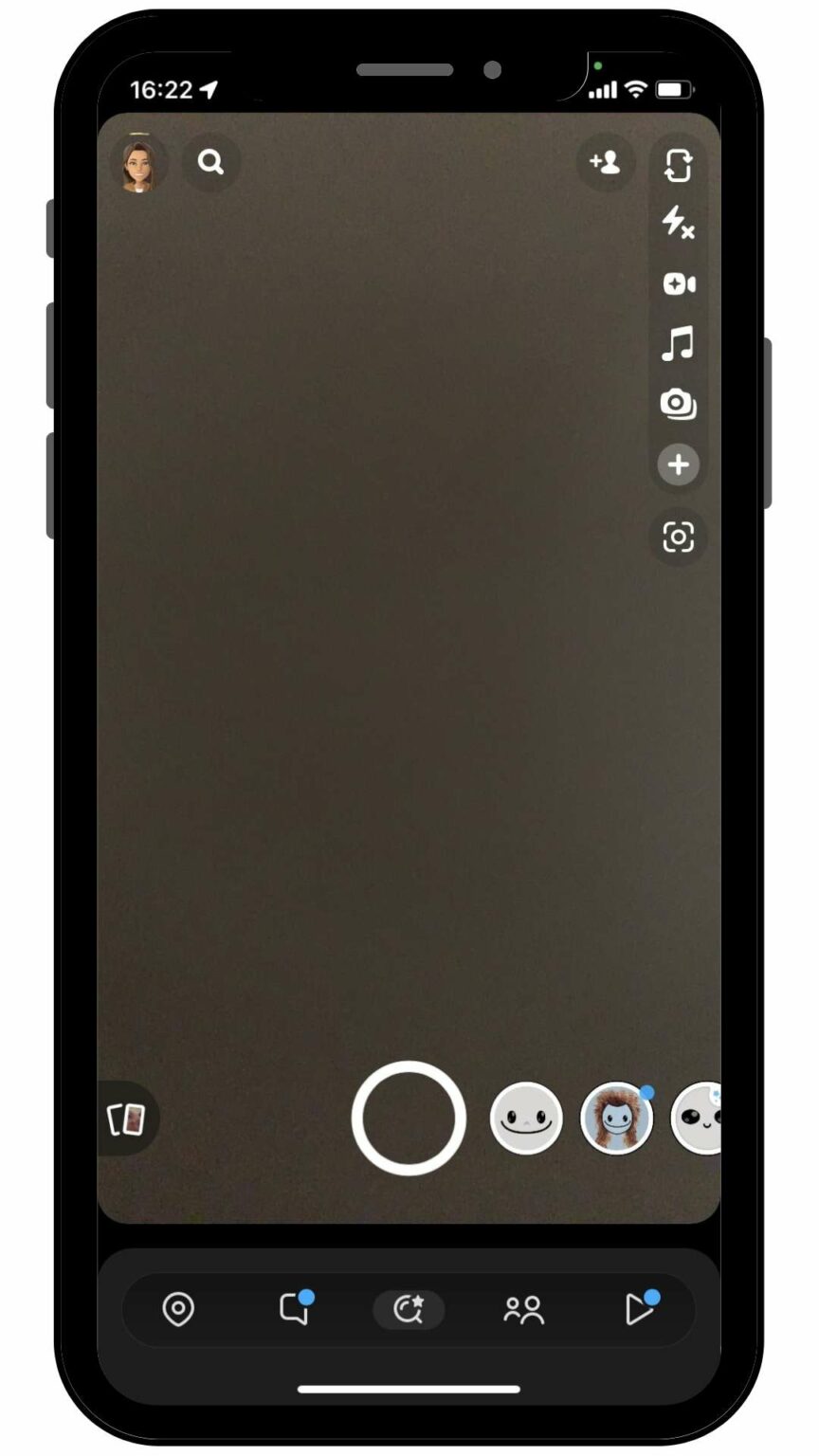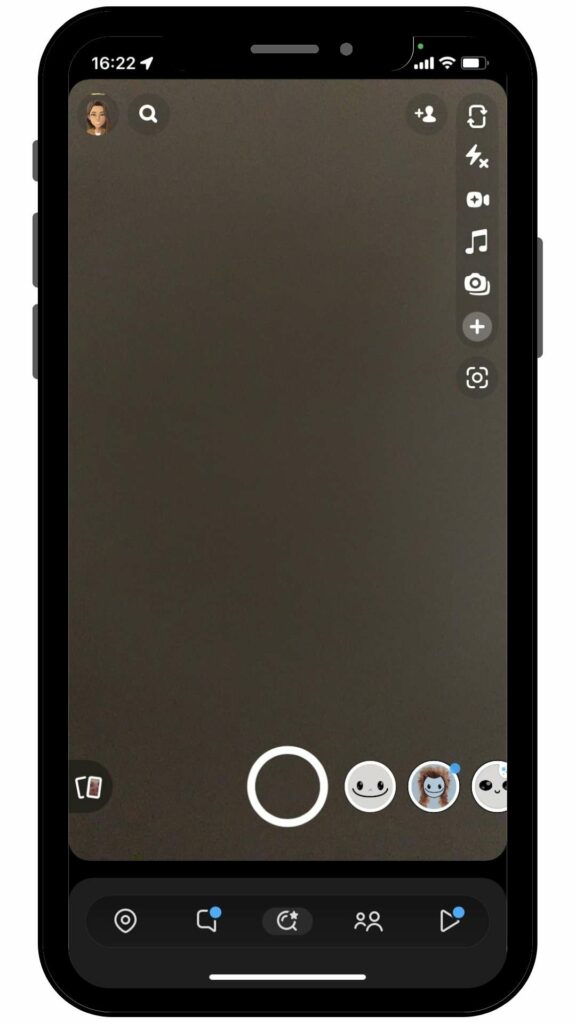 Go to the snapchat application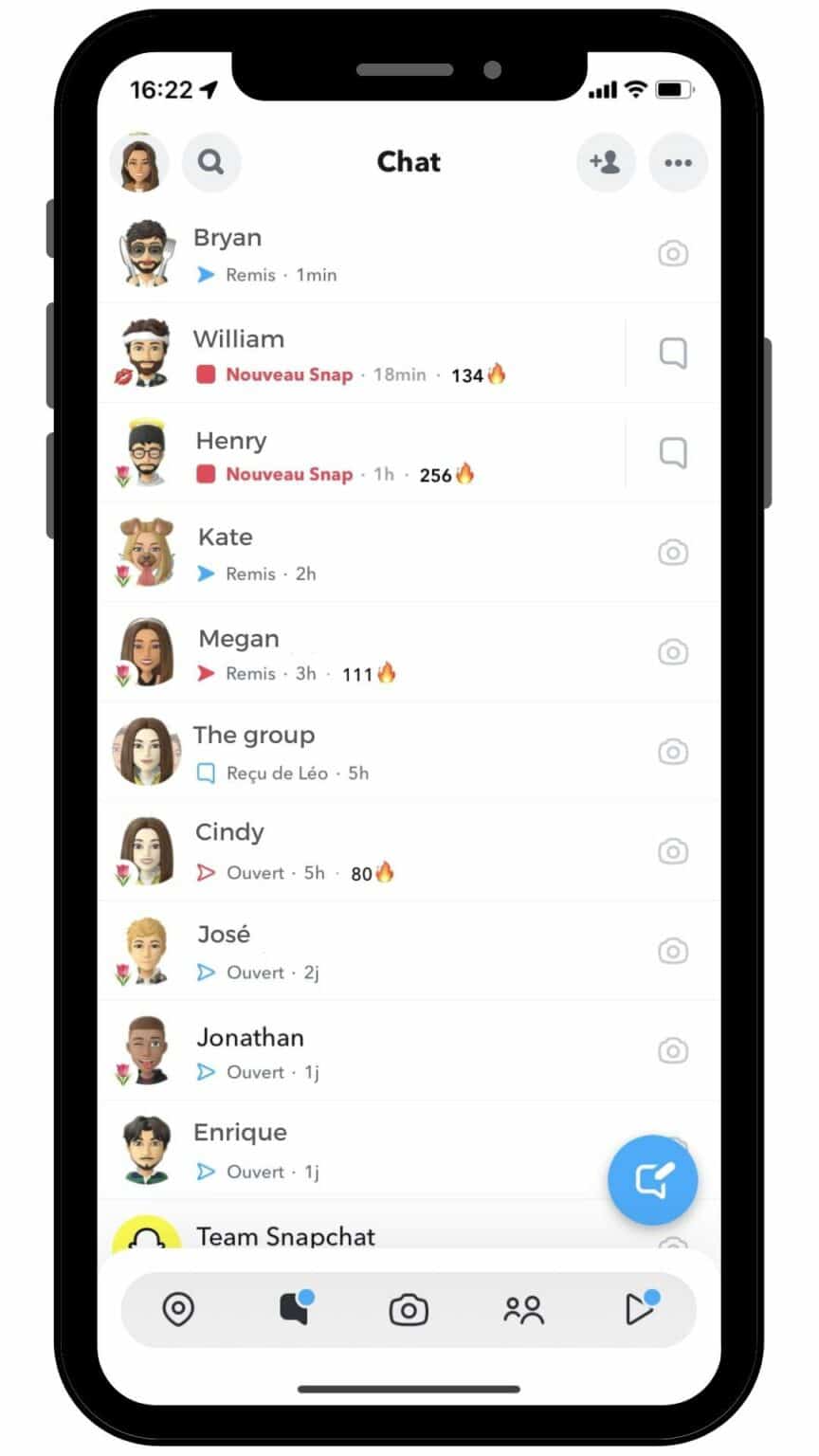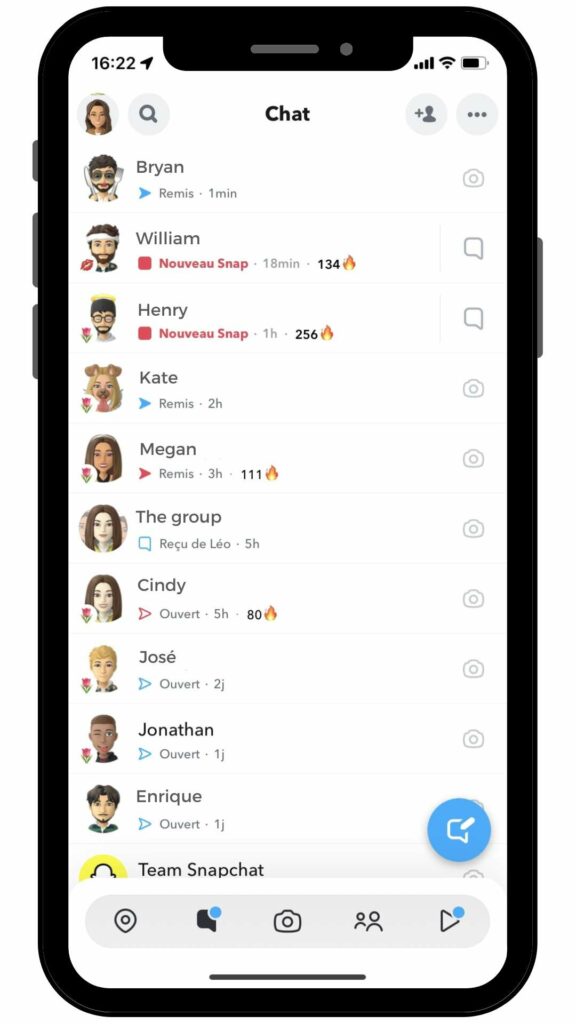 Swipe right to access contacts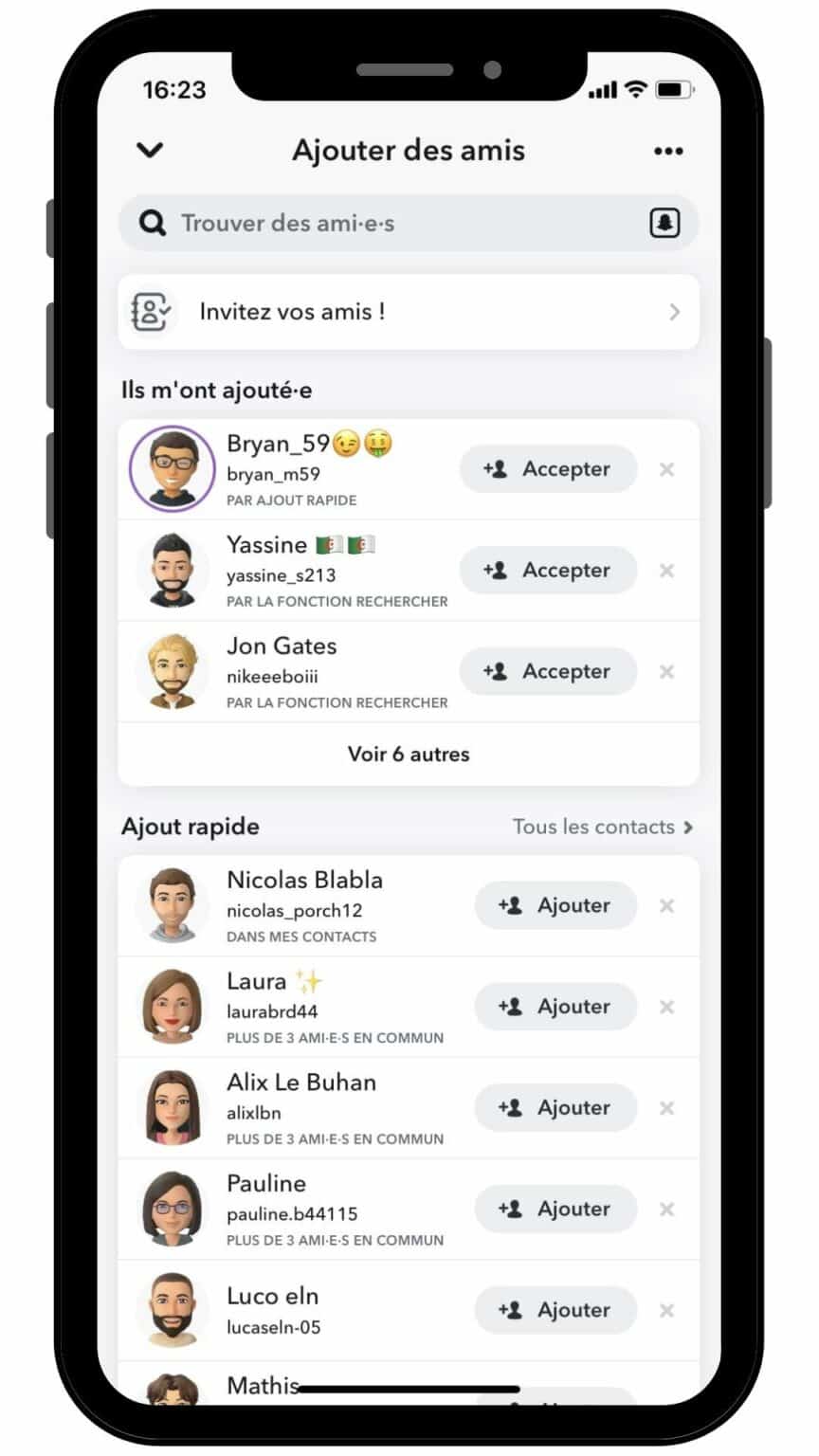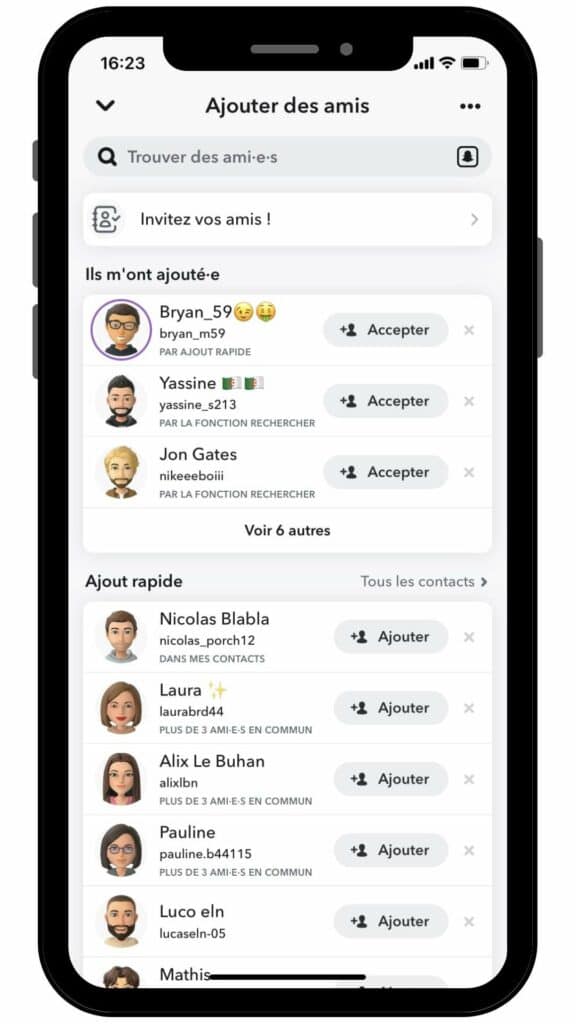 Click on the icon Add friends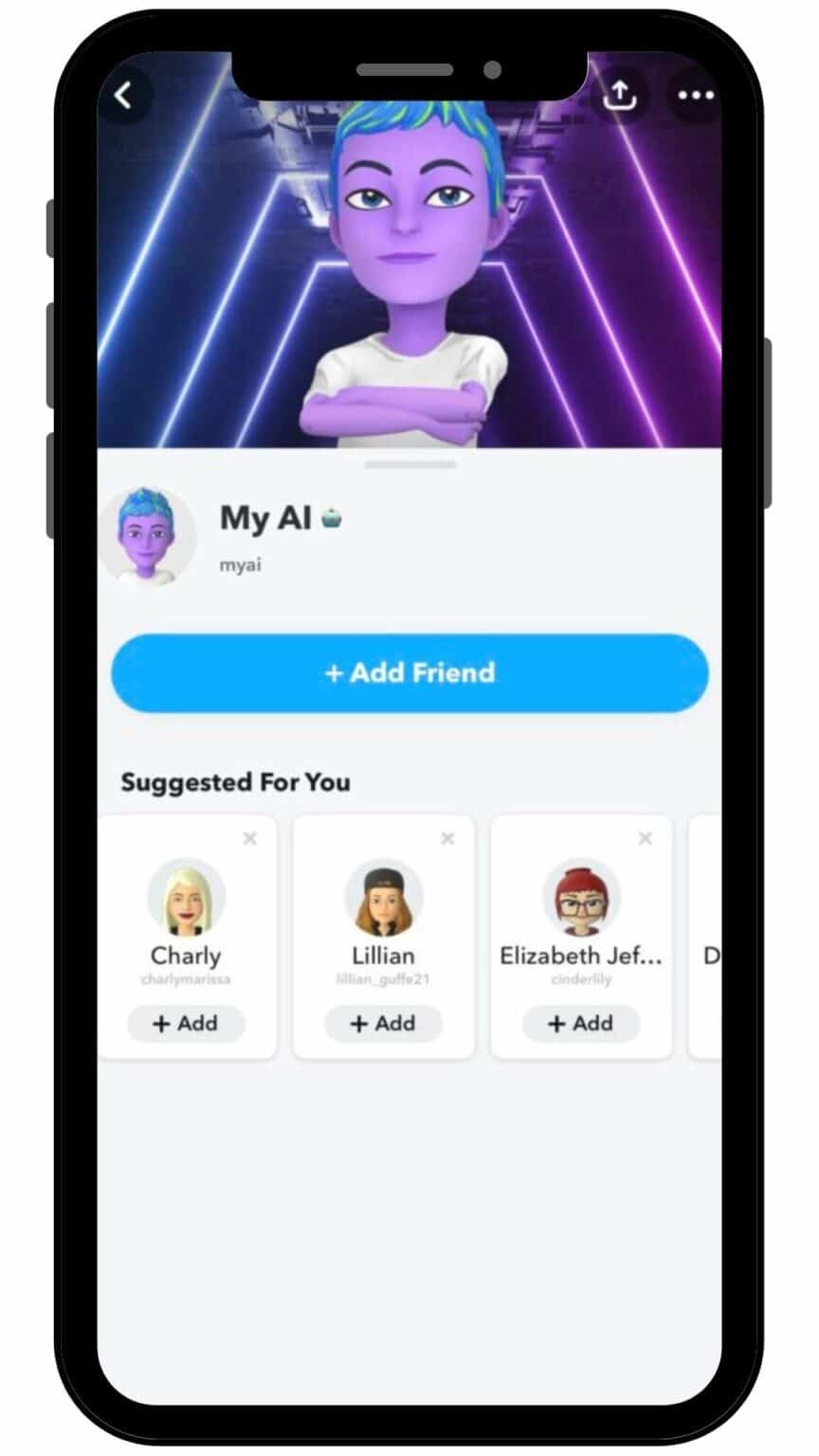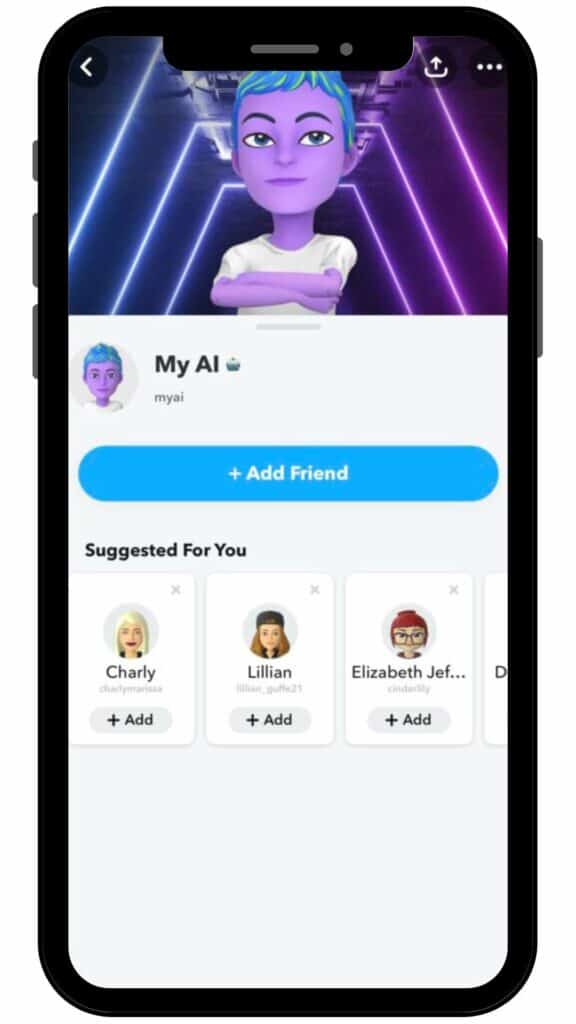 Enter My AI in the search bar and add it as a friend
Rules to follow with My AI
However, certain rules must be observed when users engage in a conversation with artificial intelligence".generate political, sexual, harassing or misleading content, spam, malicious software or content promoting violence, self-harm or human trafficking"This is strictly forbidden and illegal. In short, any behaviour that hinders EU rules of Snapchat are strictly forbidden under penalty of sanctions or banishment from the application depending on the seriousness of the act. You are also strongly advised not to share personal and sensitive information with the My AI application, as this information is stored in the application's databases. However, it is possible to delete this information by simply :
Step 1: click on the icon

Profile

and press the gear to access the settings 

Step 2: scroll down the parameters to

Confidentiality controls

Step 3: press

Delete data

then on 

Deleting data from My AI

.

Step 4: All that remains is to confirm the request and the conversation data will be deleted.