Live rooms: the new Instagram feature
The war between social networks to remain users' favourites is only intensifying. With the arrival of new social networks and new features such as live rooms, users now have a choice.
To keep up with the times, Instagram has improved its "Live" module
Indeed, the live shows were used a lot by the influencers and especially during the confinements. Subscribers were able to enjoy live entertainment or simply to ask questions to the influencers. During the live stream, the person could invite only one other user to join them. This was a limitation to this feature as the discussions could become short.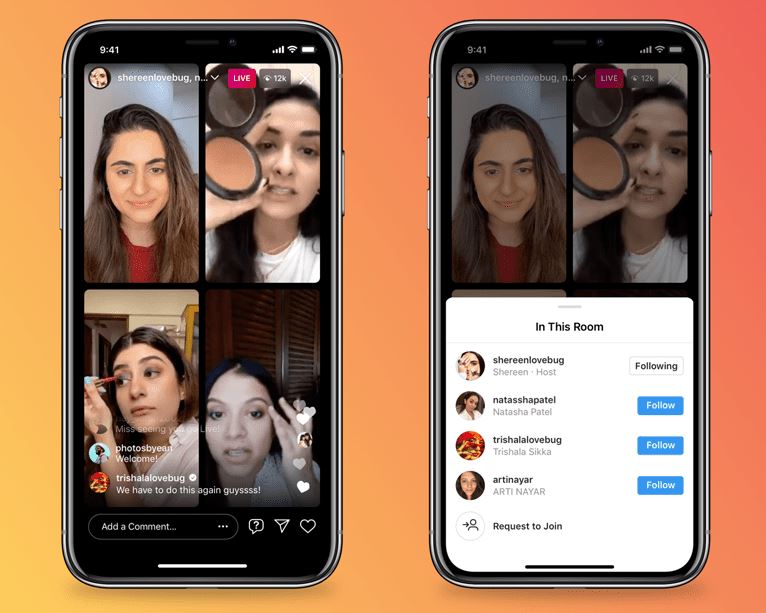 However, Instagram has been quick to react and offers the possibility to create a live room with 3 guests. Influencers will be able to interact with more people at the same time and offer more lively content. For example, the organisation of a talk show or a podcast will be possible thanks to the live rooms. In addition to this, the integration of augmented reality filters will be able to make the live rooms more immersive.
Live rooms: an advantage for all
This feature will bring influencers and creators closer to their community and will also give them more visibility since the subscribers of the guests will receive a notification. This notification will therefore increase the number of viewers of the live rooms and subscribers will be able to discover influencers or creators that correspond to their interests.
All you have to do is : 
click on the "live" option
enter a title and press the "Rooms" button
Throughout the live show you will be able to add or remove a guest with great ease. Instagram has not yet made the live rooms available to everyone. For the moment it is only available in certain countries, but it should be available internationally soon.