The metaverse in the world of football in 2022
The metaverse continues to grow and new sectors are developing in this universe, notably football. Different initiatives and projects have been launched recently, we tell you more! 
Football in the metaverse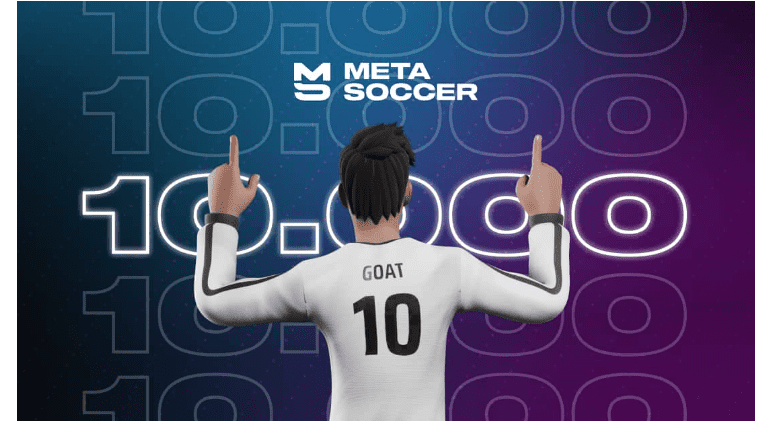 Created by Marc Cercós, Patxi Barrios and Alex Fiestas, MetaSoccer is the first football metaverse. Linked to the web 3.0In this metaverse, it is possible to create one's own club (team, logo, name, etc.), to form a team with the players of one's choice and to play against other teams in order to develop one's players. This metaverse is therefore as close as possible to the real football market. The platform also integrates NFTs into its model. Indeed, each "real" football player who participates in the competition becomes an NFT, i.e. a unique digital asset that will belong to one club only.
The entrepreneurs behind the project describe their metaverse as a "new milestone for world football and for the web3. Indeed, it is a new version of football that is being born and is comparable to the level of professional clubs. To play, it is necessary to buy MSU tokens. Indeed, it is necessary to have them in order to buy players and participate in competitions. Depending on the results obtained, participants will receive rewards.
Other similar football projects
MetaSoccer is not the only one to have invested in the metaverse and to propose NFT with a football-based offer. 
The French start-up Sorare offers an online fantasy football game in which players can buy, sell and trade NFT cards. With over 200 partnered football clubs, Sorare cards of the best players in the world can be purchased. The ultimate goal is to build the best team possible. Being NFTs, these unique digital assets are also meant to be collected. So, beyond the performance aspect, players also want to own the rarest cards, such as C. Ronaldo.
The EA sport FIFA 22 Champions Cup, which took place from 24 to 28 May 2022 in Qatar, saw professional and amateur players compete against each other. To make this event multi-channel and accessible worldwide, the organisers Ooredoo Nation - Gamer's Land have decided to be in the metaverse as well. Viewers will be able to interact with each other and with the players. In addition, more than 10,000 NFTs have been distributed and can be exchanged for AR headsets, smartphones or even game consoles. Some even had the opportunity to meet well-known influencers and gamers. Some of the NFTs distributed are rare digital assets and will be collected. 
Esports continues to innovate and offer new proposals to its players, particularly in the world of football. NFT, metaverse and web 3.0, offers and services are developing and adapting to new technologies.
We will get back to you in few minutes ✔