Spark AR Creator: certification for Instagram filter creators
In order to evolve and improve the quality of the filters and to meet the needs of brands, Spark AR has launched an online course programme with a certificate giving more visibility to Spark AR creators.
Online courses to create Instagram and Facebook filters
Firstly, it should be noted that the online courses will allow both beginners and advanced users to increase their skills. For Spark AR, these courses give everyone the opportunity to create both simple and more complicated filters in order to grow the community of filter creators.
Spark AR Creator certification: a way to reassure brands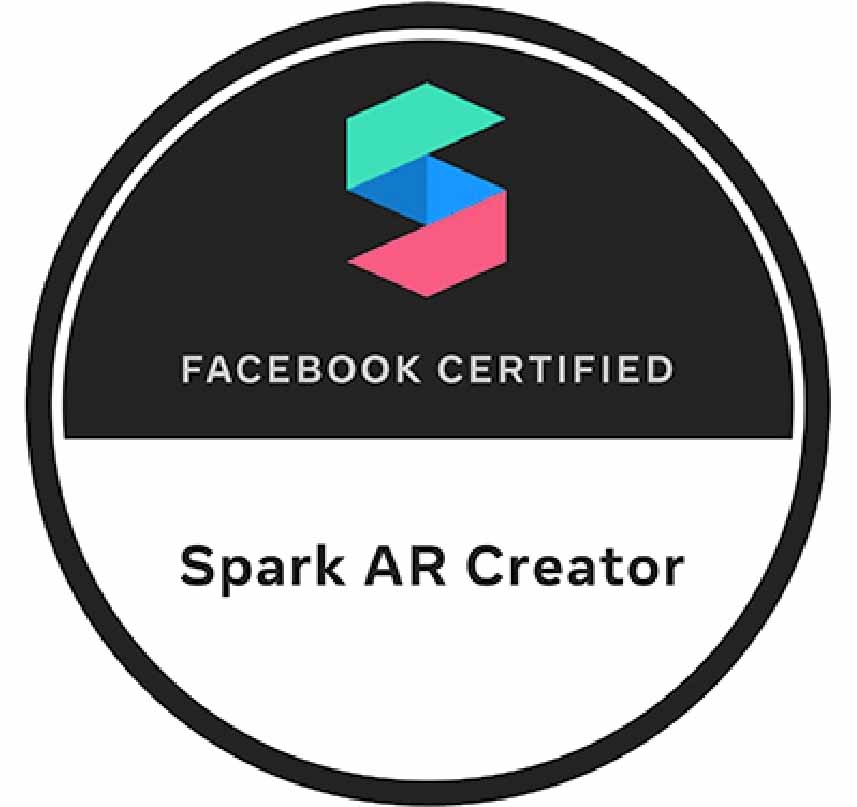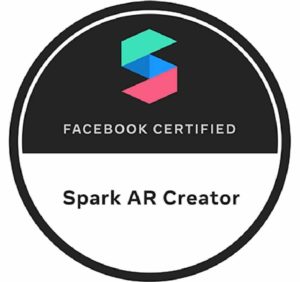 The Spark AR creator badge is awarded after completing an online test with theoretical and practical questions on the Spark AR Studio software. A mock exam is also offered with a practice question to help and train candidates to pass the test the first time. 
If the result is positive and above the minimum score, you will receive the Facebook Certified Spark AR Creator badge. This certification can be added to social networks, a CV, and is verifiable by everyone online. 
While the online courses are free of charge, it costs 150$ to take the test. So, before taking the assessment, candidates need to be sure they are competent so that they do not fail. Indeed, if you do not pass the first exam, you will have to pay 150$ to retake the certification.
This certification is aimed more at people who have an advanced level to enable them to stand out in the designer marketplace or simply to add a skill to their professional profile. 
By providing access to courses and certification, the Meta group wants to encourage brands to contact filter creators. Indeed, brands are very important for Instagram and Facebook. It is therefore important to be able to keep them and attract them to their social networks and give them something to make effective and beneficial content. 
In the race for augmented reality filters, Snapchat and the Meta Group are at war to attract many brands to their social networks and are constantly evolving their augmented reality filter creation software.
We will get back to you in few minutes ✔