Zoom the augmented reality filters for more relaxed calls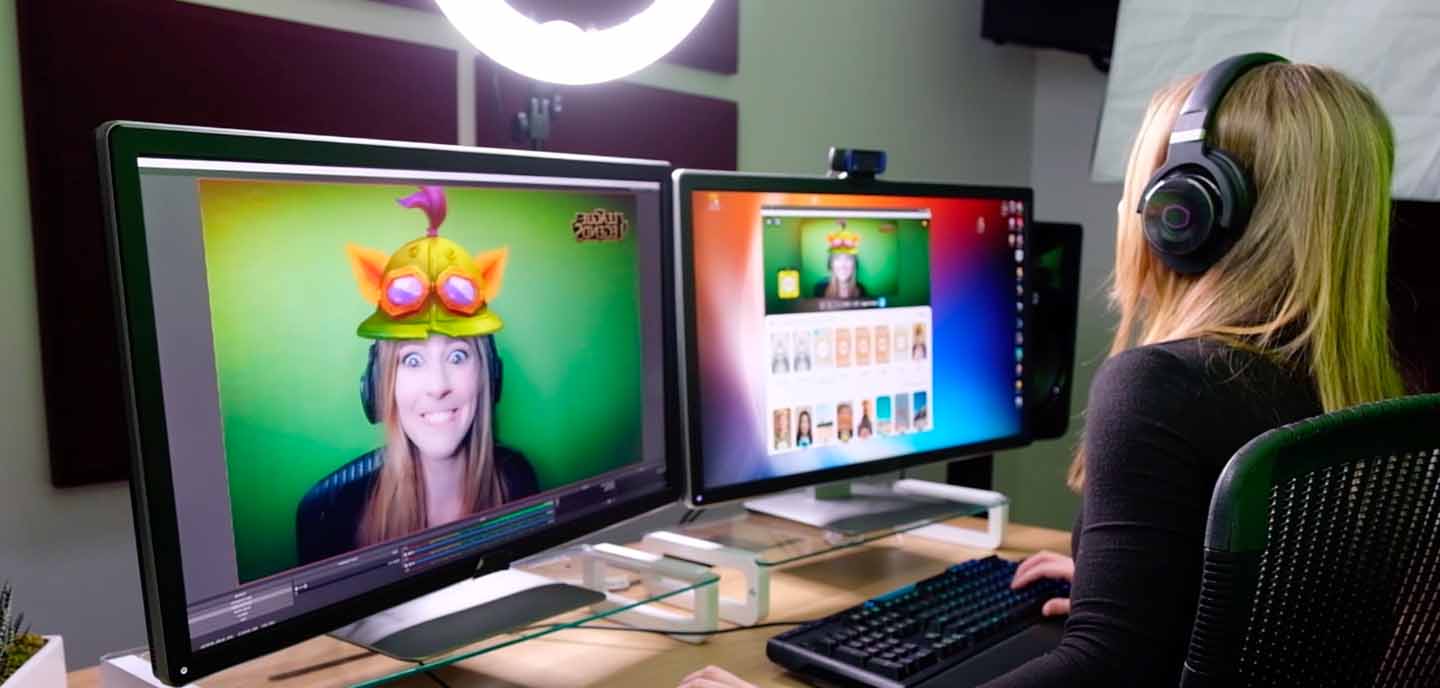 Augmented reality filters available on Zoom
You may have discovered the Studio Effects feature on Zoom not long ago but this feature has been around since September 2020. Indeed, although Studio Effects is still in beta, you can add filters to your video conferences. This ranges from changing the colour of your eyebrows or beard to making a small dog appear in the background or a butterfly.
From a business perspective, Zoom sees this feature as a way to reach a more relaxed target audience with entertaining filters. Indeed, the covid-19 pandemic has forced many people to limit their movements and therefore to see very few people around them. With these augmented reality filters, the video conferencing software wants to encourage people to use Zoom for their video calls with their loved ones, for example for aperitifs.
However, this feature is not a revolution in the use of augmented reality filters and Snap Camera has been doing this for 3 years with a much wider choice for users.
© : Youtube :Kevin Stratvert
Snap Camera: augmented reality filters for video calls that defy all competition
Snap Camera, owned by Snap Inc, was launched in 2018 with the aim of entertaining. This software allows you to add an augmented reality filter available on the platform during your video chats easily and for free. Its main target is mostly streamers on Twitch who can add a lot of fancy stuff during their live stream but with forced telecommuting during lockdown, Snap Camera has seen its downloads increase 10-fold. 
With thousands of augmented reality filters available on Snap Camera, you can totally find one that suits your needs. Some have been designed directly by Snap Inc. and others by creators or companies. In addition, Snap Camera gives everyone access to its filter creation software to increase the choice for everyone. Although this software is complicated to understand, experienced people can help you create your filter to match what you want. 
The advantage of this software is that it is available on most video conferencing or live streaming tools. Thus, Studio Effects created by Zoom can only slightly compete with Snap Camera since their augmented reality filters do not allow as many possibilities as the little ghost's software.
Come and discover our augmented reality filters on our website to animate your videoconferences! 
We'll get back to you in a few minutes ✔