Shiseido adapts its cosmetics with AR filters for men
Shiseido, the world's oldest luxury cosmetics brand, is launching AR animation of recently launched men's products.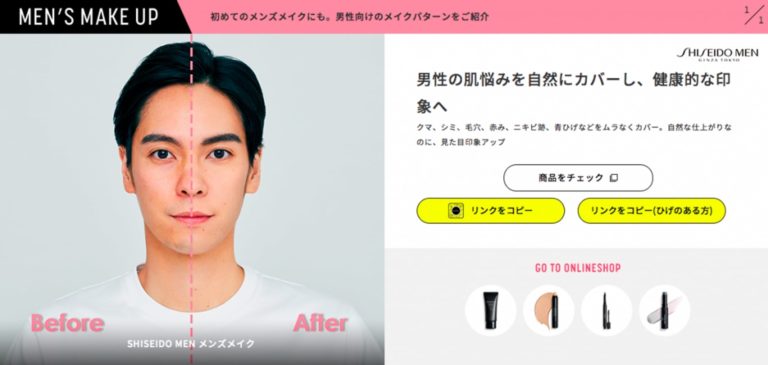 For several years, the brand has focused on digital make-up tools, offering the possibility of trying out products at a distance. A policy that takes advantage of the current health situation to develop.
To take this a step further, last August Shiseido launched filters from SnapCamera that can also be used on web conferencing platforms. Such as Zoom, Teams, Hangouts or Skype. A launch that has been very well received during this pandemic where teleworking and distance learning are part of everyone's daily life.
Other, more animated AR filters are available on their Instagram.
For the arrival of various men's cosmetics products, the brand has chosen to extend its digital advance to men's ranges in augmented reality. These filters will make it possible to give a better appearance, to erase imperfections and hair growth.
Filters, a trend on which Shiseido intends to surf for a while longer, as it has announced that it wants to develop more for men by the end of 2021. A creation that could tempt new male consumers of cosmetics.
Augmented reality filters are now used to all sectors and for all genders, a boon for cosmetic brands democratising their men's ranges.